Sonoco's Elizabeth Rhue Named to Waste360's 40 Under 40 Awards List for 2023
Recognized as a Next-Generation Leader in the Waste, Recycling and Organics Industry
HARTSVILLE, S.C., March 01, 2023 (GLOBE NEWSWIRE) -- Sonoco (NYSE: SON) is pleased to announce that Elizabeth Rhue, Vice President of Global Environmental, Sustainability, & Technical Services, is named to Waste360's 2023 40 Under 40 awards list. The list highlights the next generation of leaders in waste, recycling and organics who are shaping the future of the industry.
Rhue has made significant headway in Sonoco business during her 18 years with the company. She started in the waste and recycling sector in 2017, leading national accounts for Sonoco Recycling's S3® (Sonoco Sustainability Solutions). In this role, she collaborated with large consumer companies' manufacturing operations to manage their waste streams and plans for zero landfill exposure. The experience would lead her to a brand-new role with the company's sustainability team in 2020, bolstering Sonoco's role as a leader in global sustainable packaging.
"Elizabeth brings an excellent mix of experience and passion to all aspects of our global sustainability efforts," said Sonoco President and CEO Howard Coker. "She is the perfect person to lead this team and our sustainability strategy because she offers an extremely unique industry perspective driven by her previous roles and education. She is our driving force to success in these initiatives."
"I think education is extremely important," said Rhue. "I also think it's crucial that our team helps support the overall Sonoco strategy and help ensure our customers meet their sustainability goals. The ability to tie business needs and sustainability is part of what I enjoy doing most."
Rhue's passion for sustainability reaches outside of the workplace as well. She is board chair of Keep the Midlands Beautiful, a Keep America Beautiful affiliate, located in West Columbia, SC where the mission is focused on litter prevention and beautification.
A native of South Carolina, Rhue holds a Bachelor of Science degree in Packaging Science from Clemson University and is the proud mother of two daughters.
"Congratulations to the 2023 class of Waste360 40 Under 40 award winners. Our industry is filled with tremendous innovation and talent. We were blown away by all of the impressive nominations and we are excited to celebrate the outstanding achievements of these winners at WasteExpo," said Liz Bothwell, Head of Content & Marketing and Waste360 NothingWasted! Podcast Host.
The Waste360 40 Under 40 awards program recognizes inspiring and innovative professionals under the age of 40 whose work in the waste, recycling and organics industry has made a significant contribution to the industry. The winners are involved in every part of the waste and recycling industry, including haulers, municipalities, composters, recycling professionals, policymakers and product suppliers.
A panel of expert judges from Waste360 evaluated the nominations and consulted with an external advisor to select the finalists and winners.
The winners will be honored during an awards ceremony at WasteExpo, North America's largest solid waste, recycling and organics industry event, May 1-4, 2023 in New Orleans, LA.  
About Sonoco
Founded in 1899, Sonoco (NYSE:SON) is a global provider of packaging products. With net sales of approximately $7.3 billion in 2022, the Company has approximately 22,000 employees working in more than 300 operations around the world, serving some of the world's best-known brands. With our corporate purpose of Better Packaging. Better Life., Sonoco is committed to creating sustainable products, and a better world, for our customers, employees and communities. The Company ranked first in the Packaging sector on Fortune's World's Most Admired Companies for 2022 as well as being included in Barron's 100 Most Sustainable Companies for the fourth consecutive year. For more information on the Company, visit our website at www.sonoco.com.
About WasteExpo
WasteExpo is the leading event in North America for waste, recycling and organics professionals from the private and public sector. WasteExpo offers an interactive conference program that dives deep into vital industry topics such as recycling, landfills, fleet management, collections, organics, safety, food waste and recovery, and more. WasteExpo also boasts a robust Exhibit Hall showcasing hundreds of exhibitors and the latest industry solutions. WasteExpo is co-located with the Waste360 Investor Summit, the Waste360 Healthcare Waste Conference, the Waste360 Business Leadership Forum and Waste360 Sustainability Talks.
About the Waste360 Group
The Waste360 Group harnesses the power of its many properties to serve the solid waste and recycling industry. The industry widely consumes this content in the form of websites, live events, online learning and digital opportunities and includes: Waste360.com, WasteExpo, The Global Waste Management Symposium and topical and timely eNewsletters including Waste360 Daily Wire. Waste360's NothingWasted! Podcast features the rockstars of the waste, recycling and organics industry weekly for the latest news and insights on people behind the industry. For more information, visit www.waste360.com.
About Informa Markets
Informa Markets creates platforms for industries and specialist markets to trade, innovate and grow. We provide marketplace participants around the globe with opportunities to engage, experience and do business through face-to-face exhibitions, targeted digital services and actionable data solutions. We connect buyers and sellers across more than a dozen global verticals, including Pharmaceuticals, Food, Medical Technology and Infrastructure. As the world's leading market-making company, we bring a diverse range of specialist markets to life, unlocking opportunities and helping them to thrive 365 days of the year. For more information, please visit www.informamarkets.com.

MEDIA CONTACTS:
Lisa Weeks
Vice President of Investor Relations & Corporate Affairs
Sonoco
+843-383-7524
E: lisa.weeks@sonoco.com

Liz Bothwell
Head of Content, Marketing Director & Waste360 NothingWasted! Podcast Host
WasteExpo
E: Liz.Bothwell@informa.com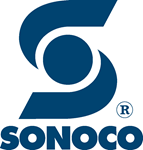 Source: Sonoco Products Company