Sonoco Announces Upcoming Investor Events
HARTSVILLE, S.C., Jan. 25, 2023 (GLOBE NEWSWIRE) -- Sonoco (NYSE: SON), one of the largest global sustainable packaging companies, today announced upcoming investor events:

Sonoco's Fourth Quarter and Full Year 2022 Earnings Call on Thursday, February 9, 2023 at 8:30 am ET. The press release and management presentation will be issued after the market closes on Wednesday, February 8, 2023.


Bank of America Global Agriculture & Materials Conference on Wednesday, March 1, 2023. Sonoco management will be presenting and supporting investor materials will be available on the events page of investor.sonoco.com. Sonoco will also conduct one-on-one meetings with investors during the Conference. Interested participants should contact their Bank of America representative to secure a meeting time.


NYSE Materials Virtual Investor Access Day on March 14, 2023. Sonoco management will be available to meet one-on-one with investors during the virtual conference. Interested investors should contact Linda Woodard at the NYSE to secure a meeting time.

About Sonoco
Founded in 1899, Sonoco (NYSE:SON) is a global provider of packaging products. With net sales of approximately $5.6 billion in 2021, the Company has approximately 22,000 employees working in more than 300 operations around the world, serving some of the world's best-known brands. With our corporate purpose of Better Packaging. Better Life., Sonoco is committed to creating sustainable products, and a better world, for our customers, employees and communities. The Company ranked first in the Packaging sector on Fortune's World's Most Admired Companies for 2022 as well as being included in Barron's 100 Most Sustainable Companies for the fourth consecutive year. For more information on the Company, visit our website at www.sonoco.com.
Contact: Lisa Weeks
843-383-7524
lisa.weeks@sonoco.com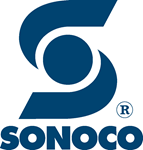 Source: Sonoco Products Company